A-Bolt Shotgun is a bolt-action shotgun featured in CrossFire.
Overview
This gun has a mixed rep between MTs-255 and KS-23, with good firepower at close range but notably slower firing speed due to its bolt-action nature. It has 3 rounds capacity like the Serbu Super-Shorty, but the usage of magazine means it can be reloaded quite fast, at the cost of no reload cancel.
Availability
CF Russia
CF China
CF Europe
CF North America
CF Japan
CF Español
Trivia
This weapon is the very first shotgun using a bolt-action system in CrossFire.
Similar to DAR-21 & HK21, this is the third weapon in CrossFire that feature screen zoom without a visible scope. Unusually, the crosshair shrinks down significantly when scoped in, something other weapons don't have.
In CF Europe, although still in the Shotgun category, this weapon mistakenly receives ammo buff from M4A1-VIPs.
Gallery
Videos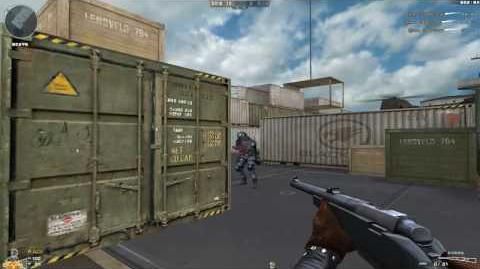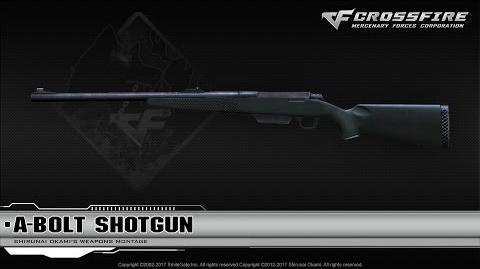 Ad blocker interference detected!
Wikia is a free-to-use site that makes money from advertising. We have a modified experience for viewers using ad blockers

Wikia is not accessible if you've made further modifications. Remove the custom ad blocker rule(s) and the page will load as expected.