AK47-Digital Camo is an assault rifle variant of AK47 that featured in CrossFire.
Overview
AK-47-Digital Camo is an AK-47 that gives an digital camouflage paint job and has been enhanced to be able to hold 35 rounds of 7.62x34mm per magazine. There is no statistical differences with the original weapon.
Availability
Trivia
AK47-Digital Camo is only AK47 variant uses old model but applied new animation in CF China.
CF Korea sold this weapon as AK47-Camo, and they use the original model for this gun, making it show a wrong render in game. That because it has a unique model in Chinese version.
Gallery
Videos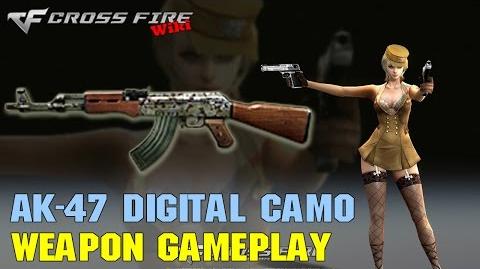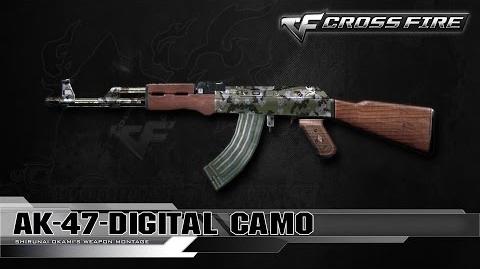 Ad blocker interference detected!
Wikia is a free-to-use site that makes money from advertising. We have a modified experience for viewers using ad blockers

Wikia is not accessible if you've made further modifications. Remove the custom ad blocker rule(s) and the page will load as expected.