AT-15 Halloween is a variant of the AT-15 Afghan with a Halloween themed skin.
Overview
Like the KSG-15 Halloween, it features dynamic Ghost effect. Comes with 35-round magazine (105 in reserve) and enhanced firepower.
Available in all CF version during 2014 Halloween seasonal patch. Excluding CF China which sells it in Item Shop, all CF versions offer this gun in Black Market.
Trivia
This gun features a non-transparent Item Icon and Bag Icon.
In CF Philippines, this gun is obtainable (along with KSG-15-Halloween) as a lotto item during Halloween 2016 where all players were given a SINGLE Halloween lotto spin as an event item for Halloween 2016.
Gallery
Videos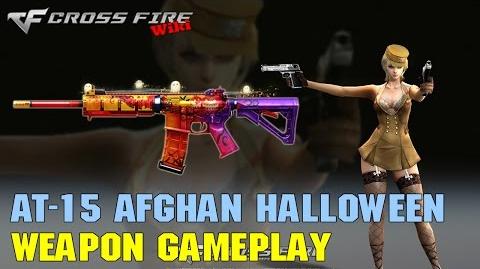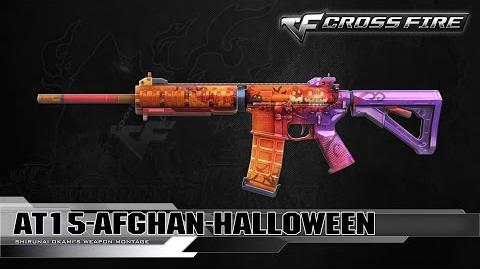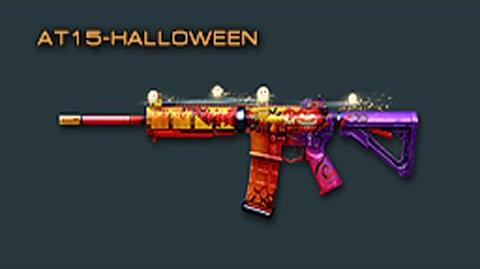 Ad blocker interference detected!
Wikia is a free-to-use site that makes money from advertising. We have a modified experience for viewers using ad blockers

Wikia is not accessible if you've made further modifications. Remove the custom ad blocker rule(s) and the page will load as expected.