AWM-A TGP is an exclusive promotion weapon and 1 of many variants of AWM.
Overview
Differently from most other AWM-A variants, this gun features a unique rainbow-gradient color scheme, running from the barrel to the buttstock. It has TGP logo painted in a white box at the middle of its body. Comes with 15 rounds mag (+5) and advanced scope texture.
Availability
Gallery
Videos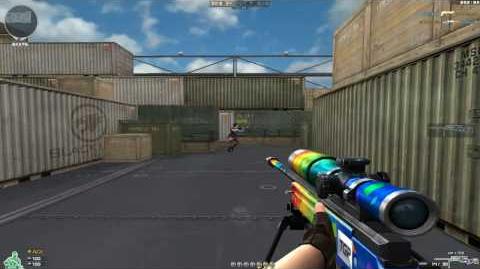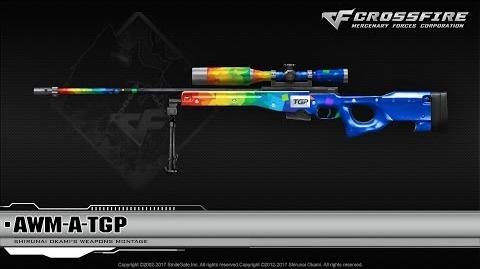 Ad blocker interference detected!
Wikia is a free-to-use site that makes money from advertising. We have a modified experience for viewers using ad blockers

Wikia is not accessible if you've made further modifications. Remove the custom ad blocker rule(s) and the page will load as expected.