AWM-Balance is a limited edition variant of the AWM, available during CFS tournament seasonal patch.
Overview
It features a CrossFire logo and re-balanced stats for tournament purpose, allowing players to train properly before competing in tournament.
Unlike all other Tournament AWM however, this gun features only 5 rounds magazine, presumably to discourage continuous quick-scope and spam shot. This variant has a very short firing sound (echo) unlike its original counterpart.
Advantages
Very high damage dealing
Highly accurate
High Bulletproof Armor penetration
Dual scope phase
Fast drawing speed
Disadvantages
Low magazine capacity
Slow reloading time
Heavyweight
Gallery
Videos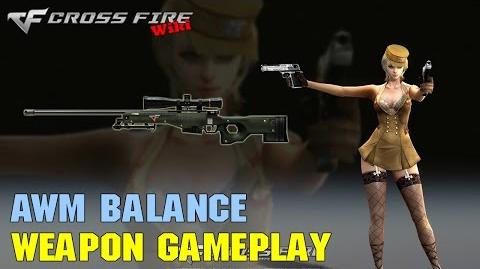 Ad blocker interference detected!
Wikia is a free-to-use site that makes money from advertising. We have a modified experience for viewers using ad blockers

Wikia is not accessible if you've made further modifications. Remove the custom ad blocker rule(s) and the page will load as expected.