AWM-Blue Pottery is a sniper rifle variant of AWM featured in CrossFire.
Overview
This AWM seems to be fragile with its blue pottery texture, like a piece of fine chinaware, but with its one shot kill allows for you to plant that killing blow to your enemies.
Availability
CF China
CF Vietnam
CF Europe
CF North America
CF Brazil
CF Philippines
Gallery
Videos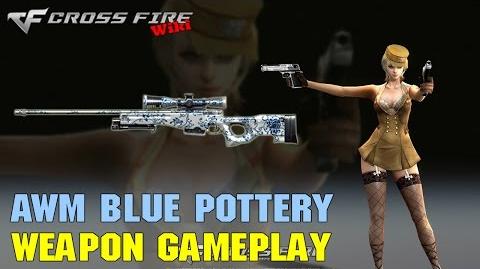 Ad blocker interference detected!
Wikia is a free-to-use site that makes money from advertising. We have a modified experience for viewers using ad blockers

Wikia is not accessible if you've made further modifications. Remove the custom ad blocker rule(s) and the page will load as expected.