AWM-Magma is a sniper rifle variant of AWM featured in CrossFire.
Overview
This gun, like the Gatling Gun Magma, features a fully textured red magma flames, with the barrel painted orange, making it better looking that the Red Dragon variant.
Availability
CF North America
CF China
CF Vietnam
CF Philippines
CF Russia
CF Indonesia
CF Europe
CF Japan
CF Brazil
Trivia
Again, this gun has inconsistency ammo cap in CF Vietnam, starting with 15/30 in all modes and 15/45 in MM/HM/HMX.
In CFPH, this gun and the other Magma weapons has been removed in the Black Market and placed it in the Mileage Shop.
Gallery
Videos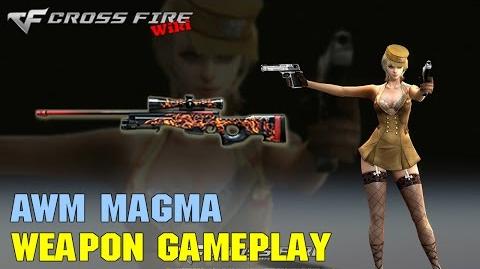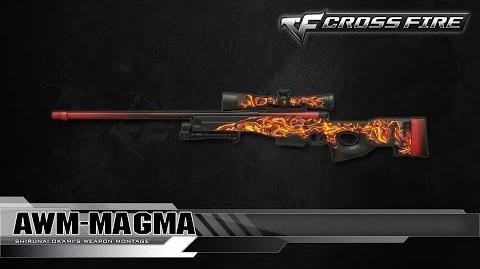 Ad blocker interference detected!
Wikia is a free-to-use site that makes money from advertising. We have a modified experience for viewers using ad blockers

Wikia is not accessible if you've made further modifications. Remove the custom ad blocker rule(s) and the page will load as expected.