AWM-Mori is an exclusive sniper rifle variant of AWM.
Overview
It features a halloween theme of an anime character, with pumpkin pictured at the butt stock. This is the halloween version of CF Japan since celebrating 1st of November. It has no ammo increase because the original AWM in Japan has 10 rounds per magazine.
Availability
CF Japan (Capsule).
Not available elsewhere.
Gallery
Videos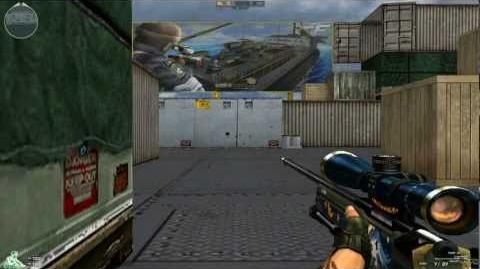 Ad blocker interference detected!
Wikia is a free-to-use site that makes money from advertising. We have a modified experience for viewers using ad blockers

Wikia is not accessible if you've made further modifications. Remove the custom ad blocker rule(s) and the page will load as expected.