AWM-Stripes is a sniper rifle variant of AWM featured in CrossFire.
Overview
It features a black and white stripe color combination (like a zebra's stripes) with the CF logo on its body.
Its magazines are extended by 5 bullets and it can be obtained in almost all CF versions. There are different ways to get it. Either events or like in CF EU when achieving Sniper Badges. In CF Philippines it's available permanent as a Black Market (Mega Lotto) crate.
Availability
CF North America
CF Vietnam
CF Philippines
CF Europe
CF Brazil
CF Russia
CF Japan
CF Indonesia
Gallery
Videos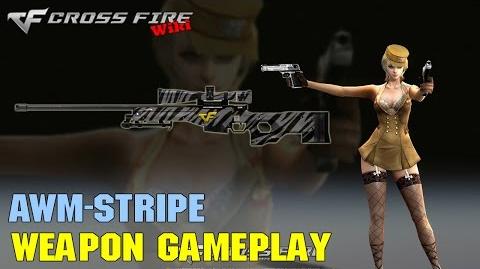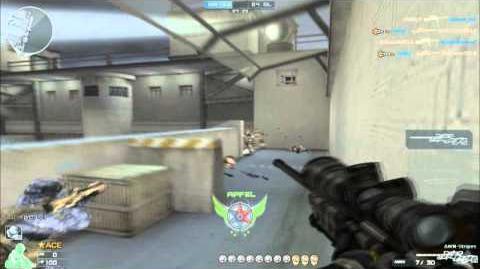 Ad blocker interference detected!
Wikia is a free-to-use site that makes money from advertising. We have a modified experience for viewers using ad blockers

Wikia is not accessible if you've made further modifications. Remove the custom ad blocker rule(s) and the page will load as expected.