AWM-VTC is an exclusive sniper rifle variant of AWM and one of the weapons in the collection of VTC Games, and this weapon likely compered to skin of M4A1-S VTC.
Overview
It features a strong red color with yellow-orange designs around its body.
This gun is only obtainable in CF Vietnam during certain events. It used to be Best Buy's exclusive merchandise, but no longer available after the webmall was closed down.
Availability
CF Vietnam
Not available elsewhere.
Trivia
The scope screen on the gun model is re-used from AWM-Red Dragon, with the dragon eye can be seen on it.
Gallery
Videos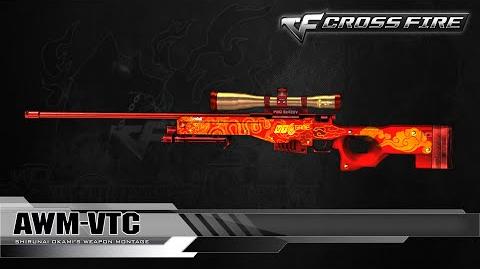 Ad blocker interference detected!
Wikia is a free-to-use site that makes money from advertising. We have a modified experience for viewers using ad blockers

Wikia is not accessible if you've made further modifications. Remove the custom ad blocker rule(s) and the page will load as expected.