AWM-WCG is a limited edition sniper rifle variant of the AWM, available in all CF version during WCG Tournament seasonal patch.
Overview
It features WCG mark on the body and original stats, allowing players to practice properly before competing in tournament.
This weapon is still available via webshop in CF Vietnam.
Gallery
Videos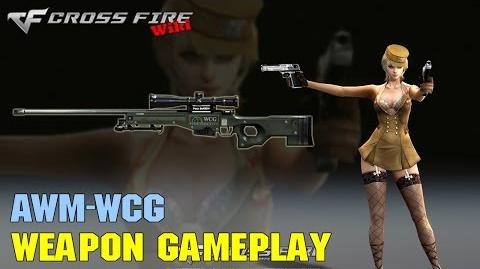 Ad blocker interference detected!
Wikia is a free-to-use site that makes money from advertising. We have a modified experience for viewers using ad blockers

Wikia is not accessible if you've made further modifications. Remove the custom ad blocker rule(s) and the page will load as expected.