Aquarium
is a 
Team Deathmatch
map featuring a room filled with aquariums, and for that reason, players can see through the glass. The
Phoenix Time
option is also available as a separate map.
Availability
Aquarium (China, Vietnam, Japan, Español, North America & Europe).
Oceanarium (Russia).
Trivia
It should be noted that it is a remake of Counter-Strike Online's gallery map, although you can actually see through the middle part of the map.
Only CrossFire China displays the white shark in middle of the large tank.
Gallery
Videos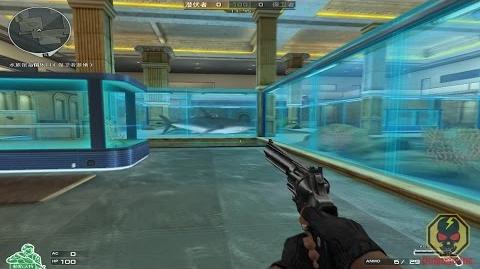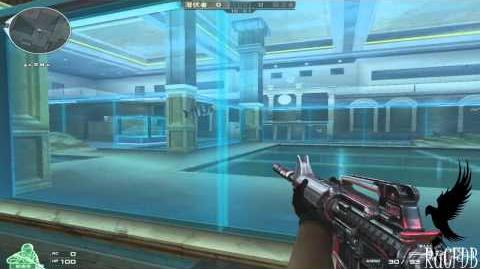 Ad blocker interference detected!
Wikia is a free-to-use site that makes money from advertising. We have a modified experience for viewers using ad blockers

Wikia is not accessible if you've made further modifications. Remove the custom ad blocker rule(s) and the page will load as expected.