CF-05 is a submachine gun in CrossFire.
Overview
The CF-05 is a submachine gun that finalized in the year of 2005 after a long development since 1993. It's chambered with 9x19mm Parabellum and uses a 50-round helical magazine located at the top of the weapon.
It has moderate firepower, fast firing rate and decent accuracy, and it's pretty light in weight.
Availability
CF Vietnam
CF Russia
CF Japan
CF North America
​CF China
Variants
Gallery
Videos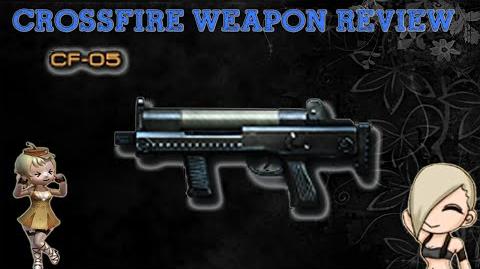 Ad blocker interference detected!
Wikia is a free-to-use site that makes money from advertising. We have a modified experience for viewers using ad blockers

Wikia is not accessible if you've made further modifications. Remove the custom ad blocker rule(s) and the page will load as expected.