The content of this article was removed from CrossFire.

The information displayed is no longer relevant to CrossFire, but exists here for historical purposes.

CR-21 Neon is an assault variant of the CR-21.
Overview
It features the same green-black neon texture, like the Dual DE Neon, with improved ammo count and slightly better firepower.
Availability
Trivia
Like Boxing Gloves-Neon, this gun was planned to be added along with other Neon weapons but later scrapped.

Later, Boxing Gloves-Neon was released in CF Vietnam as junkie prize for AI Ticket 4, leave CR-21 Neon to be the only Neon weapon that wasn't official released.
Media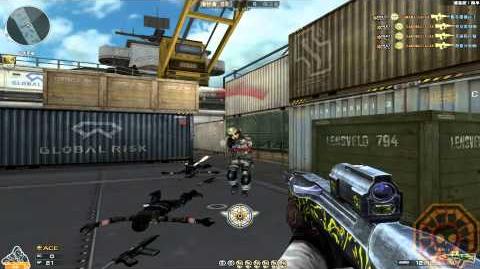 Ad blocker interference detected!
Wikia is a free-to-use site that makes money from advertising. We have a modified experience for viewers using ad blockers

Wikia is not accessible if you've made further modifications. Remove the custom ad blocker rule(s) and the page will load as expected.