Carnival
is an exclusive
Hero Mode X
sets within an abandoned amusement park during the night. There are various rides and point of interest where soldiers can defend.
Availability
Carnival (North America & Vietnam).
Amusement Park (Most Versions).
Death Playground (China).
Abandoned Park (Brazil).
Zombie Park (Indonesia).
Spot
| Spots | Description |
| --- | --- |
| Ferris Wheel | Large ferris wheel where soldiers can defend one of the cars, altough lots of firepower is required. |
| Pirate Ship | An inactive pirate ship ride where the top can be defended; with enough firepower that is. |
| Gift Shop | The shop features a short hallway with two proximity doors on each extremity; hard to defend. |
| Shop's Top | Fairly similar spot to Zone 13's rooftop; accessable from either the Ferris Wheel or Pirate Ship. |
| Tagada Ride | The tagada rides leads to the top of a small blue cabin, which is an effective spot to defend. |
| Closet | The blue cabin features a small closet where up to two soldiers may hide, although obvious. |
| Booths | The booths may serves as somewhat obvious hiding spot or area to fight mutants as Rangers. |
Gallery
Videos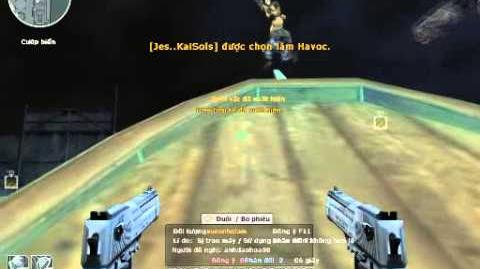 Ad blocker interference detected!
Wikia is a free-to-use site that makes money from advertising. We have a modified experience for viewers using ad blockers

Wikia is not accessible if you've made further modifications. Remove the custom ad blocker rule(s) and the page will load as expected.