We got a new poll going on right now! Make sure you vote!
We've got 2 new patrollers folks - congratulations!
CrossFire Legends is published by VNG Corp. in Vietnam, also closed beta now in Thailand.
CrossFire Mobile is also being published in South Korea by Smilegate Megaport!
Tencent Holding Ltd. renewed their license for CrossFire - Read more.
Oriental Shiny Star Ltd. grabbed the publishing rights for CrossFire 2.
Smilegate are working with Original Film to make a CrossFire movie.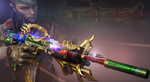 M4A1-S-Guan Yu Spirit
features an unique one-of-a-kind skin with yellow-red-green colours scheme and Guan Yu Spirit decoration. Uniquely among all other M4A1-S, this gun receives many upgrade including unique animations and a paired back-up pistol that's mounted on the side of the gun.
Poll

Which VIP should be next to receive the Noble treatment?

 




Contact an Admin




Contact a Patroller

Previous Poll

Which skin do you think would do it justice?

Brand New Theme - (786 votes / 55.47%)

If Smilegate were to make a VVIP shotgun, which one should they choose?

AA-12 - (360 votes / 76.92%)
Contribution
Wanna contribute to this wiki?
Problems and suggestions
Make sure to follow our rules and keep the site on its track. Report if you find someone breaking it.
Get any suggestion? You can ask admin directly!
Write your article now!
To write a new article, just enter the article title in the box below.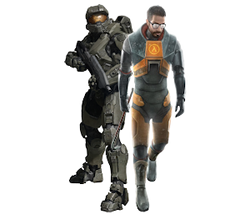 Shooter Games
Go to these sites for info or for help with your own wiki!
Agents of Mayhem • Battleborn • Battlefield • Borderlands • Breakaway • Call of Duty • Counter-Strike • Counter-Strike Online / Counter-Strike Nexon: Zombies • Critical Strike Portable / Critical Ops • CrossFire • Crysis • The Darkness • Destiny • Diabotical • Doom • Duke Nukem • Far Cry • GoldenEye • Half-Life • Halo • Killzone • Max Payne • Medal of Honor • Overwatch • POSTAL • Prey • Quake • Red Faction • Resistance • SAS: Zombie Assault • Shadow Warrior • Splatoon • Star Fox • Star Wars: Battlefront • TimeSplitters • Titanfall • Tom Clancy's Ghost Recon • Tom Clancy's Rainbow Six • Turok • Warface • Wolfenstein
Want your community included? See how!

Ad blocker interference detected!
Wikia is a free-to-use site that makes money from advertising. We have a modified experience for viewers using ad blockers

Wikia is not accessible if you've made further modifications. Remove the custom ad blocker rule(s) and the page will load as expected.