The Desert-Eagle-Scope (often abbreviated as DE-S) is an improved version of the regular Desert Eagle.
Overview
It has been enhanced with a scope, improved ammunition capacity and a black paint job. Furthermore, the variant is slightly more powerful and reloads faster than its predecessor.
The red-dot sight is similar to that of the M4A1-Custom, although a little thicker like the XM8 dot sight. The scope is rather a stylish feature as it is barely useful, especially at long ranges.
Availability
CF Europe
CF North America
CF Vietnam
CF China
CF Korea
CF Brazil
CF Philippines
CF Español
Variants
Gallery
Videos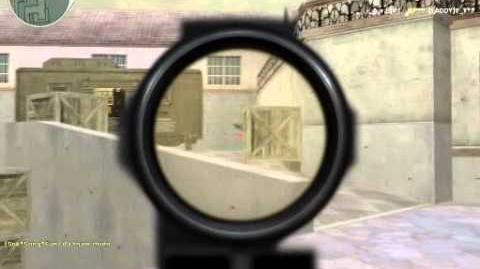 Ad blocker interference detected!
Wikia is a free-to-use site that makes money from advertising. We have a modified experience for viewers using ad blockers

Wikia is not accessible if you've made further modifications. Remove the custom ad blocker rule(s) and the page will load as expected.