FAD (Fusil Automático Doble) is an assault rifle in CrossFire.
Overview
This gun is strong at close range, and it can defeat the enemy easily by tapping on long range and bursting on close range - spraying is not recommended as the pattern will become uncontrollable after the first 5 rounds, so it's best to do short burst. Has a standard 30 rounds magazine and reloads quite fast.
Availability
CF China - Cash Item.
CF Vietnam - Black Market.
CF North America - Coupons.
Gallery
Videos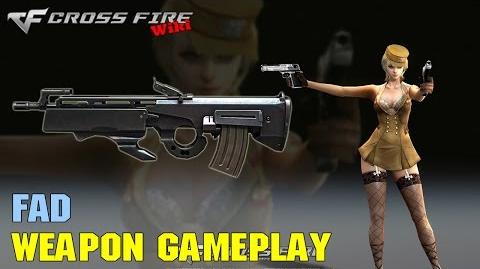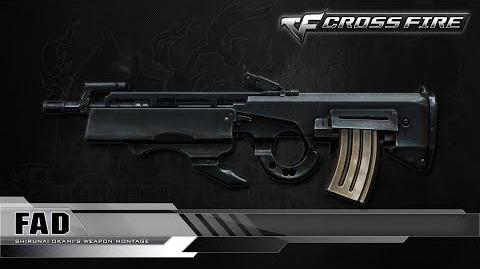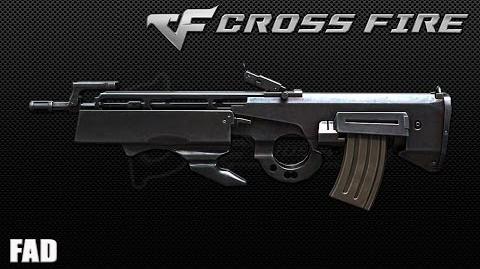 Ad blocker interference detected!
Wikia is a free-to-use site that makes money from advertising. We have a modified experience for viewers using ad blockers

Wikia is not accessible if you've made further modifications. Remove the custom ad blocker rule(s) and the page will load as expected.