FN F2000-Red Skull is a special variant of the FN F2000.
Overview
It features a red-skull skin, improved ammo capacity and faster reload time than the Green Skull variant.
Trivia
CF Vietnam, CF China and CF Philippines are the only versions to feature 37 rounds magazine (111 in reverse), all other CF version feature standard 35 rounds magazine (105 in reverse)
Unlike other CF version, it is possible to obtain FN F2000 Red Skull in the first AI Ticket in CF Vietnam and CF Russia.
Gallery
Videos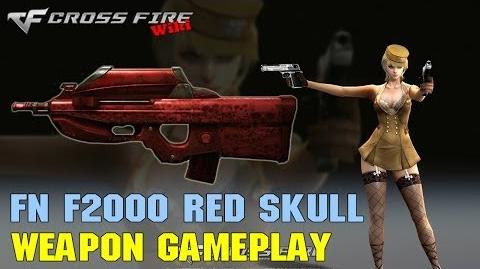 Ad blocker interference detected!
Wikia is a free-to-use site that makes money from advertising. We have a modified experience for viewers using ad blockers

Wikia is not accessible if you've made further modifications. Remove the custom ad blocker rule(s) and the page will load as expected.