Glock-18 Xmas is a pistol variant of Glock-18 featured in CrossFire.
Overview
This gun only available during Christmas season. It has a Christmas skin to it, light and a image of jingle bells on it. It also says 'Merry Christmas' on the gun. It has the same stats as the normal Glock-18. It was released in Christmas Patch in December for various versions in 2011 and 2012.
Availability
CF North America
CF Indonesia
CF Philippines
CF Korea
CF Japan
CF Europe
CF Russia
CF Brazil
Trivia
Despite not being in Xmas holidays, this weapon in CF Europe is still in the Item Shop. It's unknown why it's still in the item shop since 2013. There were a few patches that was removed, but was brought back without any announcement.
Gallery
Videos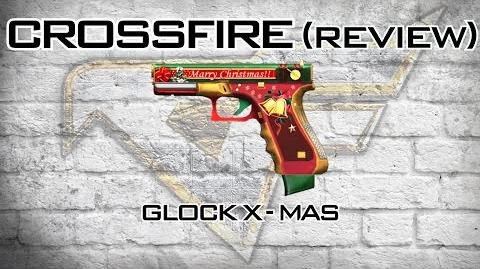 Ad blocker interference detected!
Wikia is a free-to-use site that makes money from advertising. We have a modified experience for viewers using ad blockers

Wikia is not accessible if you've made further modifications. Remove the custom ad blocker rule(s) and the page will load as expected.