HK G28 is a sniper rifle in CrossFire.
Overview
HK G28 is a designated marksman rifle which based on HK417. This weapon has a desert brown skin and a front grip, scope, and folded bipod.
It has 10 rounds per magazine and has a mediocre stats just like many standard semi-auto sniper rifles. But this weapon has a very high scope accuracy, even when you're running it still gives you 100% accuracy.
Advantages
Very high accuracy.
Still gives 100% accuracy while running.
100% wallbang penetration.
Fast rate of fire.
Fairly fast drawing speed.
Fairly fast reloading speed.
Disadvantages
Moderate-low damage dealing.
Heavyweight.
Standard sniper rifle magazine capacity (10).
Single scope phase.
Availability
CF Indonesia
CF Vietnam
CF Russia
CF China
CF Europe
CF North America
CF Español
CF Philippines (Soon)
Trivia
Among all newly released weapons, this gun has the most broken HUD model and it contains only the very basic polygon to show the gun in quarter-back view - most of the front is broken with holes and missing polygon.
H&K G28 comes equipped with a dot-sight scope above the main scope just like Knight SR-25 Burning Shot, but it's unusable since the main scope covers blocked it when opened.
Gallery
Videos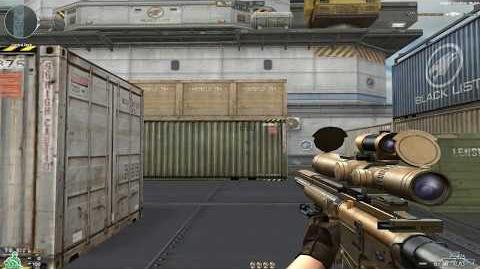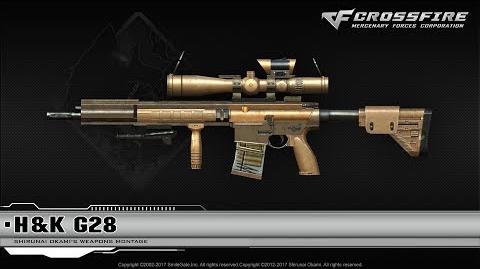 Ad blocker interference detected!
Wikia is a free-to-use site that makes money from advertising. We have a modified experience for viewers using ad blockers

Wikia is not accessible if you've made further modifications. Remove the custom ad blocker rule(s) and the page will load as expected.