Invisible Assassin Sword-Gemini is a new melee variant of Invisible Assassin Sword.
Overview
Continued to keep the old design style of Zodiac Set, this weapon features a full black color background with the Gemini logo on its body. Unfortunately it features no key chain, possibly due to the weapon's size being too compact.
Availability
CF China
CF Vietnam
CF North America
CF Brazil
CF Europe
CF Russia
CF Korea
CF Japan
CF Indonesia
CF Philippines
Trivia
This is the first Zodiac Weapon that doesn't feature a coin.
Because this weapon has the sparkling effect, if you bring this in Ghost Mode and Shadow Mode, you will see the beautiful transparent melee.
In CF NA, the Gemini pattern lights up and glows in a rainbow pattern after the weapon is drawn / switched to in ANY mode.
IAS-Gemini marks the 6th Zodiac Weapon to be released in CF Philippines.
Gallery
Videos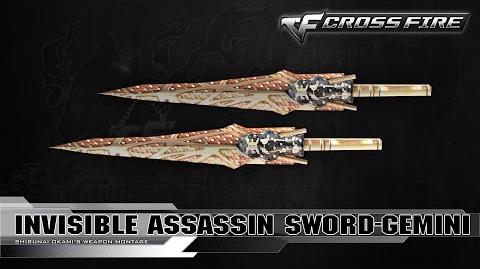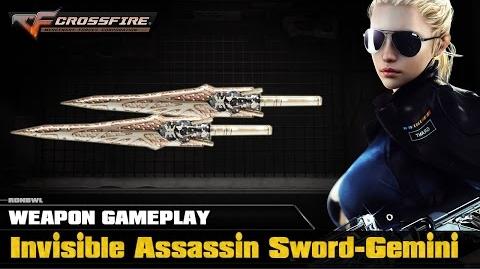 Ad blocker interference detected!
Wikia is a free-to-use site that makes money from advertising. We have a modified experience for viewers using ad blockers

Wikia is not accessible if you've made further modifications. Remove the custom ad blocker rule(s) and the page will load as expected.