Jackhammer Hellfire is shotgun variant of the fully-automatic Jackhammer.
Overview
It is very good to use for close range combat and deals high damage to enemies at close range. Much like the M37 Stakeout-Hellfire, this gun features a hellfire skin with 12 rounds magazine, making it as useful as the M1216 and most shotguns in the game.
In CF China, this gun can only be obtained via certain events, while in CF Vietnam it is available in Black Market, same crate with Thompson Hellfire.
Availability
CF China
CF Vietnam
CF Indonesia
CF Philippines
CF North America
CF Japan
CF Europe
CF Brazil
CF Español
Trivia
This is the first variant that receives the new HD model of Jackhammer.
This is the first permanent Jackhammer variant available in CF Vietnam, until the Halloween variant was added in October patch and then comes Ultimate Gold / USS variant.
Gallery
Videos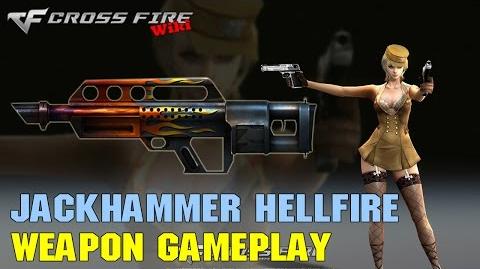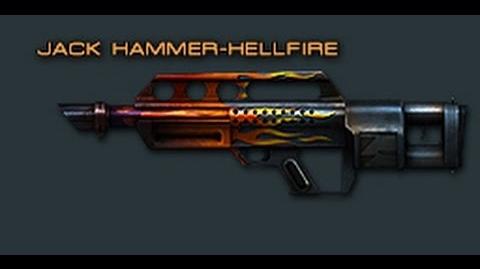 Ad blocker interference detected!
Wikia is a free-to-use site that makes money from advertising. We have a modified experience for viewers using ad blockers

Wikia is not accessible if you've made further modifications. Remove the custom ad blocker rule(s) and the page will load as expected.