Jackhammer Ultimate Silversmith is a variant of the fully-automatic shotgun Jackhammer.
Overview
The Jackhammer Ultimate Silversmith features a silver plated skin and spiral engravings, an upgraded 12-round magazine (+2), and enhanced accuracy. Otherwise, it is the same as the regular Jackhammer.
In CF Japan, NA Vietnam and PH, this gun is obtainable via Black Market (cash crates). CF China offers it in the Item Shop.
Availability
CF China
CF Japan
CF North America
CF Vietnam
CF Brazil
CF Philippines
CF Español
Trivia
This is the only Jackhammer variant in CF Vietnam to have 12/36 rounds in all modes. Thus, it does not feature ammo glitch (+1 extra mag in Mutation Mode & variants).
In CF Philippines, the name of this shotgun during gameplay is "Jack Hammer-Ultimate SilversmithJackhammer_USS". This is an encoding error on Gameclub's part.
Gallery
Videos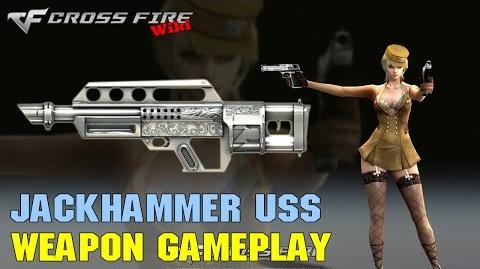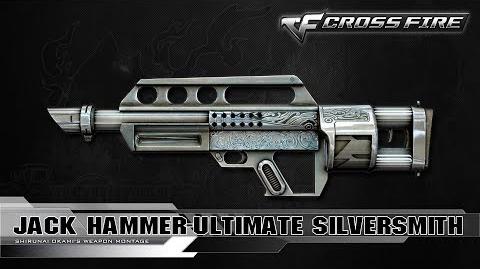 Ad blocker interference detected!
Wikia is a free-to-use site that makes money from advertising. We have a modified experience for viewers using ad blockers

Wikia is not accessible if you've made further modifications. Remove the custom ad blocker rule(s) and the page will load as expected.