Knife Black is a melee variant of the basic Knife.
Overview
It features a complete black skin with the blade slightly brighter than the handle. Knife Black has slightly faster secondary attack and it deals a bit higher damage (92 HP with secondary attack)
Availability
CF Vietnam
CF Brazil
CF Russia
CF Korea
CF North America
CF China
CF Philippines
Trivia
It's speculated that Knife Black was updated in CF Vietnam as a resort to give players accessibility to a permanent Knife without disturbing the government. Since it's in Black Market, not everybody can get it at the start of the game, and because it's in GP crates, only rich players with lots of GP may stand a chance to actually win it (Though this does not stop newbies from creating accounts over and over to use their starting stock until they win one).

The Knife Black was given to all players PERMANENTLY on March 31st 2015 as long as they play a total of 2 hours or more during that day. This effectively renders Wooden Hammer useless since a large player base granted access to a permanent Knife Black after March 31st 2015 - thus, only newly created accounts will have to deal with that weapon.

Despite the fact that Knife Black was available in some servers only, bots in AI Bot Mode in other version might be seen using this weapon.
The Knife Black, Knife-Ultimate Gold and Knife-9th are most likely based on Ka-Bar 1212 Knives, as they differ in design from the default Knife, which is based on the Rambo First Blood Part II Knife.
Gallery
Videos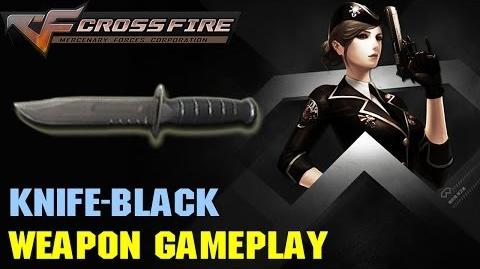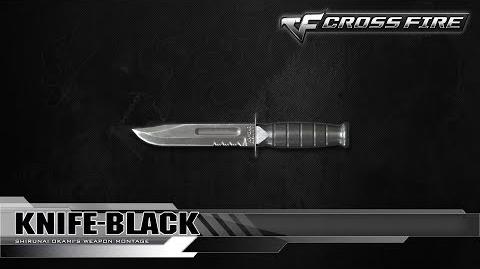 Ad blocker interference detected!
Wikia is a free-to-use site that makes money from advertising. We have a modified experience for viewers using ad blockers

Wikia is not accessible if you've made further modifications. Remove the custom ad blocker rule(s) and the page will load as expected.