M14 EBR-QT is a variant of the M14 EBR available only in CF China.
Overview
This variant has a blue "QT" skin with 40 rounds magazine and enhanced accuracy. This weapon is only obtainable via event prizes until further changes happen in the future.
Availability
CF China
Not available elsewhere.
Gallery
Videos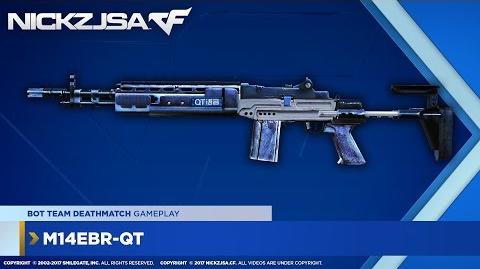 Ad blocker interference detected!
Wikia is a free-to-use site that makes money from advertising. We have a modified experience for viewers using ad blockers

Wikia is not accessible if you've made further modifications. Remove the custom ad blocker rule(s) and the page will load as expected.