M16-Scope Camo is an assault rifle variant of M16 featured in CrossFire.
Overview
It has a scope with a camouflage in its skin. Other than the reskin, low power optic, and a 35/105 ammo count, it is similar to the starting M16.
Availability
CF North America
CF Philippines
CF Southeast Asia
CF Europe
CF Russia
Videos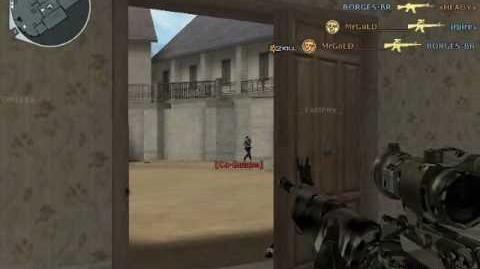 Ad blocker interference detected!
Wikia is a free-to-use site that makes money from advertising. We have a modified experience for viewers using ad blockers

Wikia is not accessible if you've made further modifications. Remove the custom ad blocker rule(s) and the page will load as expected.