The Colt M16A4 is a full automatic assault rifle featured in Crossfire.
Overview
The M16A4 is essentially a modified M16, with a lighter buttplate, silencer, and increased magazine capacity. The M16A4 comes with the standard stock ammo capacity, with 30/60. It has lower recoil than its predecessor, and higher accuracy. Its price varies in versions, some offer it on Black Market, and some offer it in the Item Shop.
Availability
CF China
CF Russia
CF North America
CF Indonesia
CF Europe
CF Brazil
CF Español
CF Korea
CF Philippines
CF Vietnam
Trivia
M16A4 is one of the rarest weapons in CF Vietnam, since it can only be obtained via reward box rather than convenient methods, and last only for 3 days.
Much like the M16A2, in real life the M16A4 is only capable of operating in 3-round burst mode or semi-automatic mode only, while in game it is full-auto. However, M16A4 itself has 2 versions (Semi/Auto & Semi/Burst).
Gallery
Videos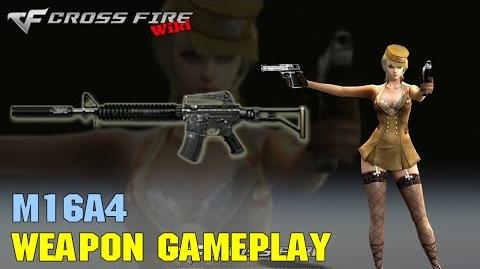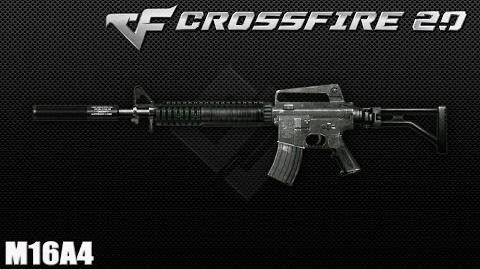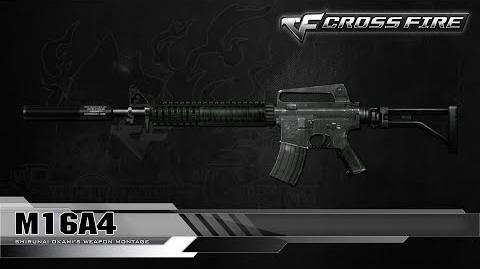 Ad blocker interference detected!
Wikia is a free-to-use site that makes money from advertising. We have a modified experience for viewers using ad blockers

Wikia is not accessible if you've made further modifications. Remove the custom ad blocker rule(s) and the page will load as expected.