This article is about the M4A1 Gold as it appears in CF North America. For the shiny, fully gold-plated M4A1 with stripe variant, see M4A1-Stripes Gold.
M4A1-Gold is an assault rifle variant of the M4A1.
Overview
It has an additional 8 rounds in the magazine and a golden skin with a black grip, barrel, and stock. This variant of the M4A1 is only available through coupons in Z8 CF. The opinions on this weapon are few, as most people who have enough coupons to exchange for this weapon go for the other two, the AK47-Gold or the AWM Gold. This weapon is on the last tier of coupon weapons, being that 100 coupons are needed to exchange for this weapon.
Availability
CF North America
CF Russia
CF Indonesia
CF Spain
CF Philippines
Trivia
M4A1-Gold is a card mission (Dogtag letter) last 2011 and it replaced Thompson in Crossfire Philippines.
Gallery
Videos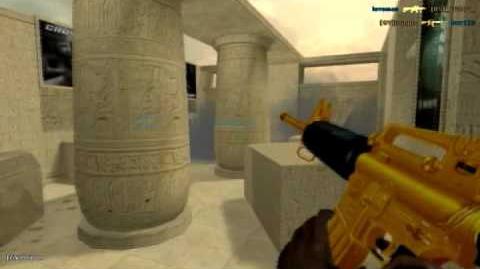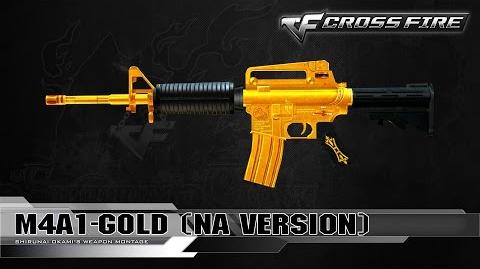 Ad blocker interference detected!
Wikia is a free-to-use site that makes money from advertising. We have a modified experience for viewers using ad blockers

Wikia is not accessible if you've made further modifications. Remove the custom ad blocker rule(s) and the page will load as expected.