M4A1-S Jewelry Noble Gold is a reskin variant of M4A1-S Jewelry.
Overview
This gun shares the same model with M4A1-S Jewelry, except that the rose has been removed and the doll was given a new look (although she still sounds the same with her sister on the stock M4A1-S Jewelry). It has the exact same stats with M4A1-S Jewelry and obviously features no VVIP effects
Availability
Trivia
Updating......
Gallery
Videos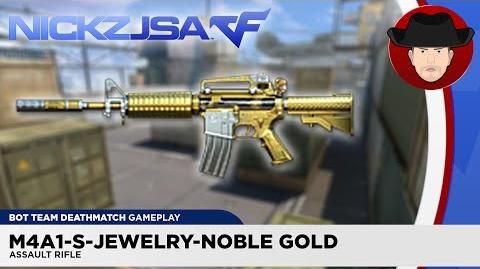 Ad blocker interference detected!
Wikia is a free-to-use site that makes money from advertising. We have a modified experience for viewers using ad blockers

Wikia is not accessible if you've made further modifications. Remove the custom ad blocker rule(s) and the page will load as expected.