M4A1-S VTC is a special variant of the M4A1-S, exclusive to CF Vietnam.
Overview
This gun features a finish red skin with yellow dragon, embed with VTC Online's logo plus dark-red buttstock.
In CF Vietnam, this gun was used to promote CF League Tournament and is extremely rare, only appears as event prize once in a while. Nowadays, it's more accessible to all players via a package on Royal Casino.
Availability
CF Vietnam: Can be obtained in event and tournament.
Not available elsewhere.
Gallery
Videos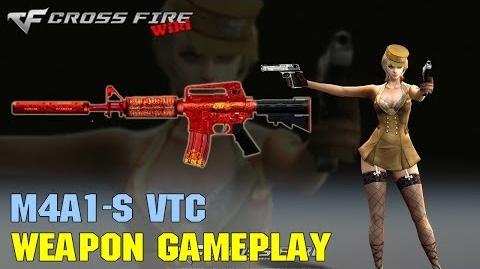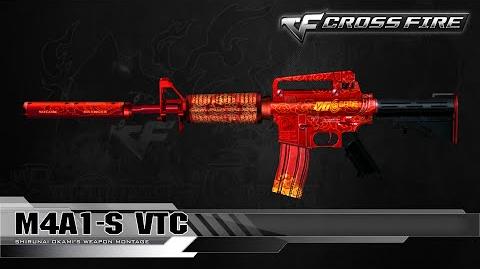 Ad blocker interference detected!
Wikia is a free-to-use site that makes money from advertising. We have a modified experience for viewers using ad blockers

Wikia is not accessible if you've made further modifications. Remove the custom ad blocker rule(s) and the page will load as expected.