M4A1-WCG is an assault rifle variant of the M4A1.
Overview
This gun was featured in the WCG (World Cyber Games) with WCG mark skin and original M4A1 stats, allowing players to get used with it to compete in WCG tournament properly. In some regions this weapon has different powers and many people say that M4A1 WCG has good accuracy, same as the AK-47-WCG.
Availability
CF Japan: This variant has a silencer and it has a colorful skin with WCG logo,but, this variant of M4A1 WCG will not used on WCG 2012 (Old Version of M4A1 WCG)
CF Vietnam: Exactly the same with the regular M4A1, with WCG logo on the handling.
CF China: This variant has light brown skin, silencer and has 35/105 ammo, it is called 百城M4A1.
Trivia
Videos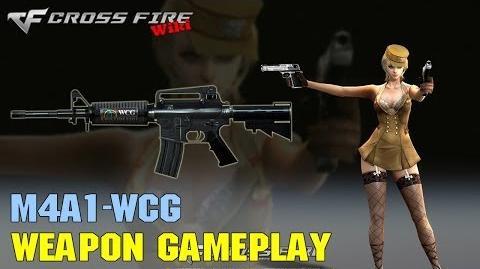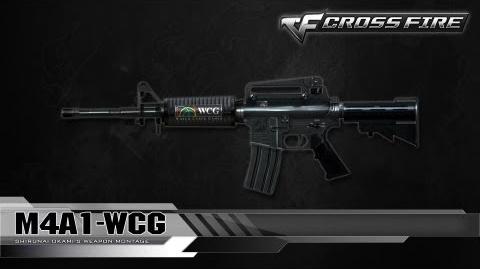 Ad blocker interference detected!
Wikia is a free-to-use site that makes money from advertising. We have a modified experience for viewers using ad blockers

Wikia is not accessible if you've made further modifications. Remove the custom ad blocker rule(s) and the page will load as expected.