MSR-Silencer is a sniper rifle variant of MSR that featured in CrossFire
Overview
MSR-Silencer is a modification of the original MSR with a black finish and a silencer attached to the weapon. The silencer able to reduce the firing noise. It is fed with .300 Winchester Magnum bullets. The magazine size has been increased, so it able to hold 15 rounds per magazine.
Availability
CF China : Sold in Item Shop.
CF Vietnam : Available in Black Market (bundled with the AK47-Silencer )
CF Europe : Capsule Shop.
CF Indonesia : Sold in Koin Mystery Shop.
CF North America
​CF Japan
Trivia
Gallery
Media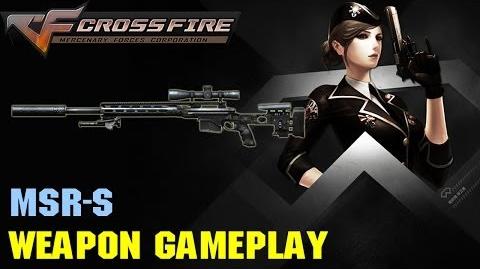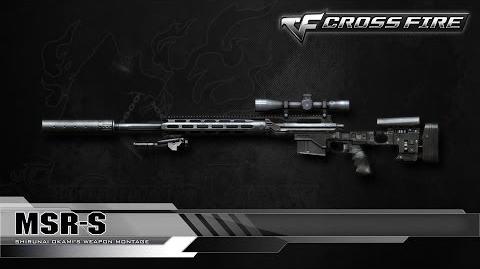 Ad blocker interference detected!
Wikia is a free-to-use site that makes money from advertising. We have a modified experience for viewers using ad blockers

Wikia is not accessible if you've made further modifications. Remove the custom ad blocker rule(s) and the page will load as expected.