MTAR-21 is an assault rifle in CrossFire.
Overview
This weapon is carbine version of TAR21 assault rifle with lower recoil. When zoomed it has an optical zoom like the M4A1-Custom with the C-style yellow crosshair, not a low-power optic like the TAR21 or Steyr AUG A1.
Variants
Gallery
Trivia
In CF Indonesia, MTAR21 has a damage bar which also decreases every time it is used and requires GP to repair it, despite MTAR21 could not be kept permanently in the inventory since it is a temporary item.
Videos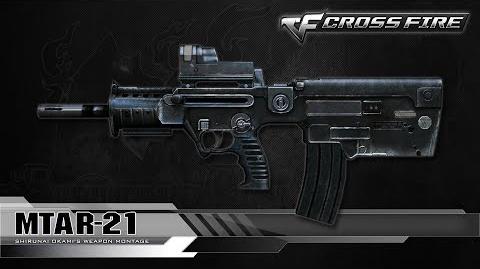 Ad blocker interference detected!
Wikia is a free-to-use site that makes money from advertising. We have a modified experience for viewers using ad blockers

Wikia is not accessible if you've made further modifications. Remove the custom ad blocker rule(s) and the page will load as expected.