Mauser M1896-Gold is a pistol variant of the Mauser M1896.
Overview
It has the same ammo capacity with Mauser Royal-D (18/36), golden skin and slightly more powerful.
In CF Vietnam, this gun can be obtained via Black Market. Oddly enough, it has +3 text on both Item Icon and the Layer Setting, making the text a bit bold (Fixed after 2.0 update).
Availability
Available in all CrossFire versions
Gallery
Videos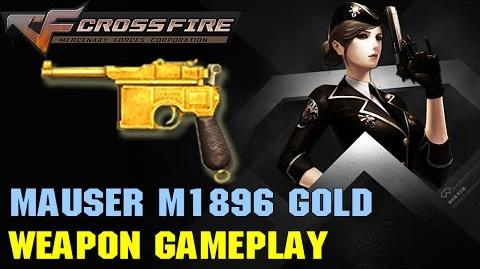 Ad blocker interference detected!
Wikia is a free-to-use site that makes money from advertising. We have a modified experience for viewers using ad blockers

Wikia is not accessible if you've made further modifications. Remove the custom ad blocker rule(s) and the page will load as expected.