Mauser M1896-Hellfire is a pistol variant of the Mauser M1896.
Overview
Given a flaming Hellfire skin similar to the M37 Stakeout-Hellfire and Dual Colt Hellfire. This reskin of the Mauser sports 3 extra rounds, like most other variants of the Mauser, and it has the exact same damage stats as the normal Mauser version. Being that it is a Mauser, one must note its 3 round burst and semi-automatic capabilities, hence, switching between the two is the key to unlocking the Mauser's potential, as one must acknowledge that the 3 round burst is ineffective at long ranges.
Availability
CF China
CF Vietnam
CF North America
CF Philippines
CF Russia
CF Europe
CF Brazil
Gallery
Videos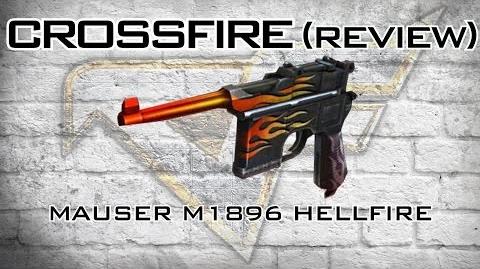 Ad blocker interference detected!
Wikia is a free-to-use site that makes money from advertising. We have a modified experience for viewers using ad blockers

Wikia is not accessible if you've made further modifications. Remove the custom ad blocker rule(s) and the page will load as expected.