Mauser M1896-Libra is a variant of the powerful Mauser M1896 pistol.
Overview
The Mauser M1896-Libra is similar to the original Mauser pistol, but it has a 18 round capacity with 36 in reserve. This weapon has the same texture, design and effect with M14 EBR-Taurus, but the logo has been changed to the scale (Libra's icon). Much like the USS variant, it features a new model design with longer barrel and hunched back grip.
Aside from these features, the Libra icon is put into place in the weapon as an attachment at the left side.
Availability
CF China
CF Vietnam
CF Europe
CF Brazil
CF North America
CF Korea
CF Philippines
CF Español
CF Japan
Trivia
Mauser M1896-Libra in CF Philippines does not drop upon death, just like M14 EBR-Taurus and any future Zodiac weapons and Anti-Zombie weapons in CF PH.
Gallery
Videos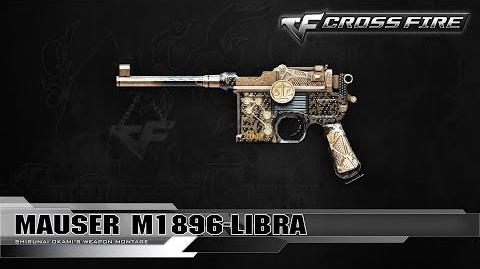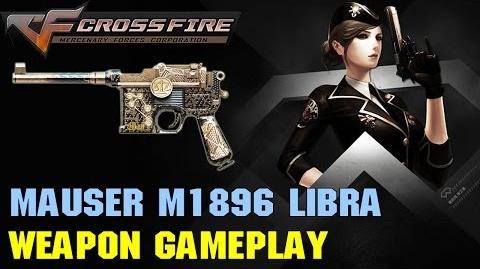 Ad blocker interference detected!
Wikia is a free-to-use site that makes money from advertising. We have a modified experience for viewers using ad blockers

Wikia is not accessible if you've made further modifications. Remove the custom ad blocker rule(s) and the page will load as expected.