Miss A
 is a female character set. They are celebrities from Korea. Together with 2PM, they are created with in-game character. Miss A is composed of
Suzy
,
Jia
,
Min
, and
Fei
.
Availability
CF China
CF Brazil
CF Philippines
CF Español
CF Indonesia
CF North America
CF Vietnam
Trivia
In CF China, all characters cost 1000 CFP for Permanent. There is also a Miss A set, allowing players to rent the whole band for a slight lower price. Has been removed along with 2PM characters as of 2.0 patch.
In CF Philippines, the characters got released as individual characters but later got removed.
In CF Vietnam, all the characters are available in Black Market , all 4 are in same crate called "Miss A". The crate has been removed.
Gallery
Videos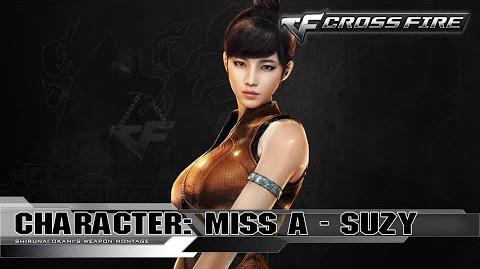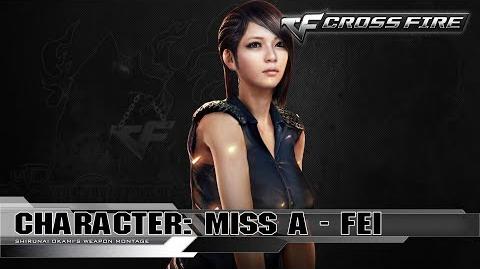 Ad blocker interference detected!
Wikia is a free-to-use site that makes money from advertising. We have a modified experience for viewers using ad blockers

Wikia is not accessible if you've made further modifications. Remove the custom ad blocker rule(s) and the page will load as expected.