P228-Camo is an advanced variant of the P228 featured in Crossfire.
Overview
This gun features the same navy camo skin with the USP-Camo, with 17 rounds magazine (+4) and enhanced accuracy. It is one of the best pistol for closed quarter combat thanks to its large magazine, decent firepower and good accuracy.
In CF Korea, CF NA and CF PH, this gun is available in Black Market (GP crates), and CF Vietnam sells this gun in Item Shop as well as Coupon Exchanging (50 coupons for 30 days) or for rent (1 Vcoin/day and 23 Vcoin/90 days).
Availability
CF North America
CF Philippines
CF Russia
CF Vietnam
CF Korea
Gallery
Videos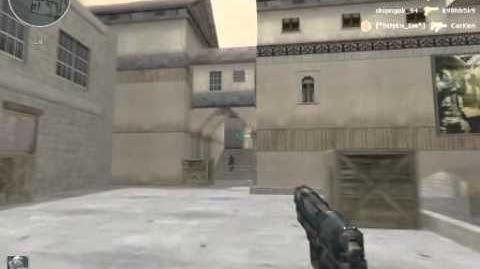 Ad blocker interference detected!
Wikia is a free-to-use site that makes money from advertising. We have a modified experience for viewers using ad blockers

Wikia is not accessible if you've made further modifications. Remove the custom ad blocker rule(s) and the page will load as expected.