PMR 30-Camo is a pistol variant of the Kel-Tec PMR-30 in CrossFire.
Overivew
Much like other pieces in the Camo WS, the PMR 30-Camo features a dark grey camouflage skin and improved stability.
Due to its already large magazine, the PMR-30 Camo has no magazine capacity increase nor additional spare ammo.
Like the normal PMR 30, the Camo variant is also capable of rapid fire depending on the user's trigger finger.
Availability
CF China
CF Vietnam
CF Japan
CF Korea
CF North America
CF Europe
CF Philippines
CF Indonesia
CF Español
CF Brazil
Gallery
Videos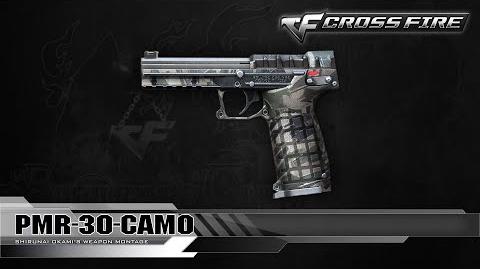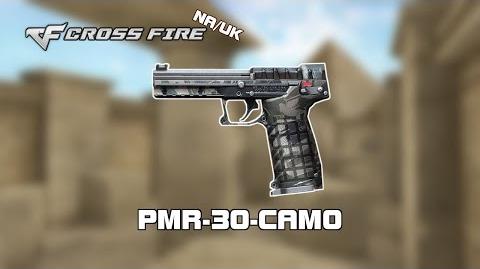 Ad blocker interference detected!
Wikia is a free-to-use site that makes money from advertising. We have a modified experience for viewers using ad blockers

Wikia is not accessible if you've made further modifications. Remove the custom ad blocker rule(s) and the page will load as expected.