S.T.A.R Camo is a female character in CrossFire.
Overview
This is an upgraded version of the STAR character, features a camouflage uniform and new hair color. She is one of the few non AI-Ticket characters to have special abilities, namely immune to self/teammate grenades and reduced damage taken in Zombie Mode.
S.T.A.R Camo can be obtained temporary or permanently by opening a Silver box at the end of Defense Mode match (Broken Station). She is considered the "best" prize in Silver tier, and thus extensive farming is needed in order to get her permanently.
Availability
This character is released along with Broken Station content.
CF China
CF Brazil
CF Vietnam
CF North America
CF Russia
CF Europe
CF Philippines
CF Korea
CF Indonesia
CF Espanol
Trivia
The BL Avatar has the icon of SOV while the GR Avatar has an icon of ROSE.
S.T.A.R Camo is the first camouflage re-skinned character. She's also the first female camouflage re-skinned character.
CFVN Special Event: An event called "Black Friday" (only in 24/11/2017) allow you to get this character for just 525 points. (approx. 105 Vcoin).
Videos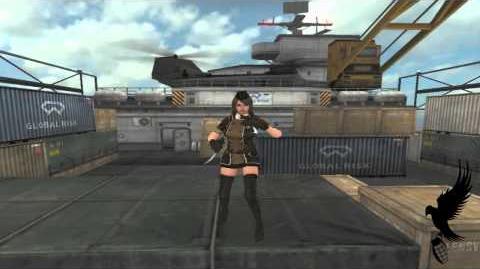 Ad blocker interference detected!
Wikia is a free-to-use site that makes money from advertising. We have a modified experience for viewers using ad blockers

Wikia is not accessible if you've made further modifications. Remove the custom ad blocker rule(s) and the page will load as expected.