The AUG is a modular, bullpup configuration rifle. It is equipped with a telescopic sight.
- CF NA Weapon Description
Steyr AUG A1 (known simply as AUG-A1 in some servers) is one of a stock assault rifle in CrossFire.
Overview
The Steyr AUG A1 is a precise, accurate assault rifle. Although it has a scope, its high recoil makes it ineffective at long range, even with the scope, if it is used full-auto. The AUG does have a high accuracy for the first 2 or 3 shots but after that the reticle moves all over the place. Due to losing its niche as a scoped Assault Rifle and having low stability and a very slow reload compared to other assault rifles, the AUG is very uncommonly used.
History
The Steyr AUG was the first automatic weapon to ever have a scope. For a long time, it was considered the most "accurate and long range" assault rifle, usually paired with an AWM. Once other weapons like the SG552 came out with scopes, the AUG lost a lot of popularity because it no longer had a unique scope.
Variants
Gallery
Videos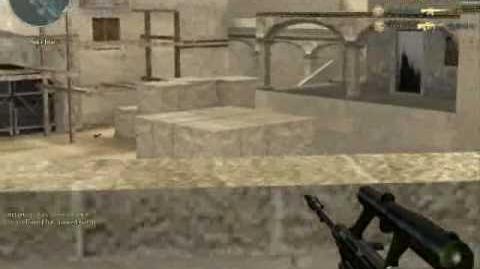 Ad blocker interference detected!
Wikia is a free-to-use site that makes money from advertising. We have a modified experience for viewers using ad blockers

Wikia is not accessible if you've made further modifications. Remove the custom ad blocker rule(s) and the page will load as expected.