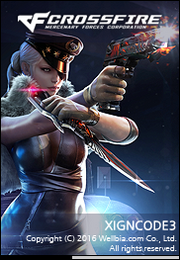 XIGNCODE3
is a new Anti-Cheat Solution by Wellbia which is scheduled to go live in CrossFire North America.
Availability
CF North America.
CF Brazil
CF Español
Overview
Like it's predecessor, XTrap, it keeps a lookout on cheats which manipulate the Game Memory and if detected, kicks players out of the Game.
It's a lot more sophisticated than XTrap, with the Ability to Restrict VPN Access, and detect Macro-usage.
A complete rundown of the Functionality of said Anti-Cheat can be found here.
External Links
Gallery