Zastava M21 is an assault rifle featured in CrossFire.
Overview
This weapon is a series of 5.56×45mm NATO firearms developed and manufactured by Zastava Arms. The M21 is based on the AK-47 Kalashnikov principle, chambered in the 5.56×45mm NATO cartridge.
Availability
CF China
CF North America
CF Español
CF Brazil
Variants
Trivia
This weapon in real-life is not actually Zastava M21. It is the Zastava PAP M77 which is designed to comply with U.S firearm import laws.
This weapon shares the same animation as AK-12.
Gallery
Videos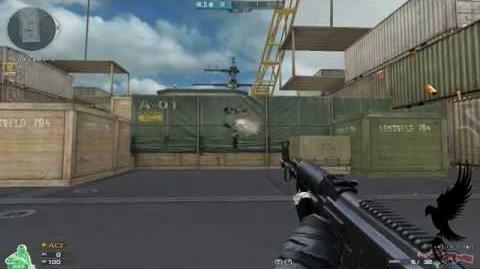 Ad blocker interference detected!
Wikia is a free-to-use site that makes money from advertising. We have a modified experience for viewers using ad blockers

Wikia is not accessible if you've made further modifications. Remove the custom ad blocker rule(s) and the page will load as expected.